We are IND

US
INDUS Technology, Inc. provides systems engineering, technical and program management services for government and industry clients.
INDUS is a highly experienced prime contractor, fully capable of successfully transitioning, managing and performing large and small complex contracts in multiple locations.
Our company is known by our customers because we always deliver personnel with technical experience, knowledge, and in-depth understanding of processes and procedures specific to our customer's current and future needs. Our mission is to ensure continuous, superior, on-time and cost-efficient support with a lean and flexible organization.
Our innovative technical capability and flexibility allow us to pivot, flex and adapt rapidly, bringing best of breed capabilities from not only across the Navy, but across the DoD.
INDUS provides agile, innovative approaches utilizing our successful contracting strategy. We understand that complex organizations need access to the best talent to meet your needs. This contracting strategy allows INDUS to provide the best performer for each and every position.
INDUS Technology, Inc. was formed in 1991 in San Diego, CA. A rapidly growing firm with an excellent reputation as both a prime and subcontractor providing support services in C4I communication systems, engineering services, program management, logistics, cybersecurity, information technology, and acquisition and financial management support to the Department of the Navy, other DoD agencies and the Federal Government.
INDUS is a self-certified Service Disabled Veteran Owned Small Business (SDVOSB).
INDUS qualifies as a small business under NAICS Codes 334511, 518210, 541214, 541219, 541330, 541420, 541430, 541490, 541511, 541512, 541513, 541519, 541611, 541612, 541613, 541614, 541618, 541715, 561110, 561210
Senior Leadership
Our senior managers have scores of years of experience in virtually every area of government engineering consulting as well as industrial and academic experience. The INDUS team understands the needs of government clients and can respond quickly with engineers and analysts available for contract action. INDUS' highly competitive rates ensure maximum customer benefit from each dollar.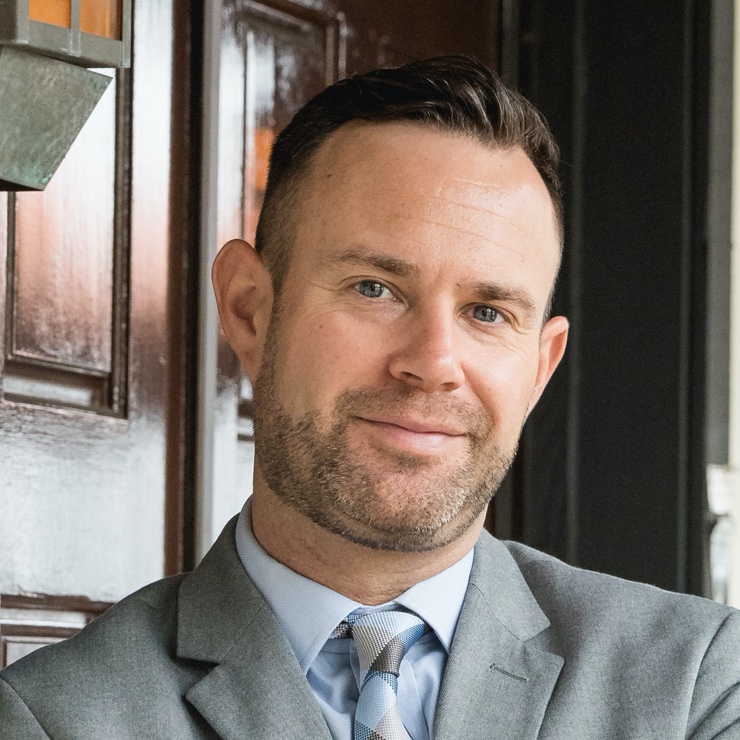 Eric MacGregor
President, CEO, and Majority Owner
Eric MacGregor is the current president, CEO and owner of INDUS Technology, Inc. Mr. MacGregor leads a growing Service Disabled Veteran Owned Small Business (SDVOSB) that provides engineering, technical financial and program management services for government and industry clients. Prior to taking over as President, Mr. MacGregor was the Senior Vice President of INDUS in charge of all company contract functions in addition to program management and business development responsibilities for the Port Hueneme, CA, Newport, RI, Panama City Beach, FL, Washington D.C. and Norfolk, VA markets.
Prior to joining INDUS, Mr. MacGregor was a Senior Contracts Representative at SAIC and a warranted Contracting Officer with the U.S. Air Force where he supported Operation Enduring Freedom and Operation Iraqi Freedom. He holds a Bachelor of Science Degree in Business Administration from Wayland Baptist University and a Master of Business Administration Degree from American Graduate University and is DAWIA Level III Certified in Acquisition Management.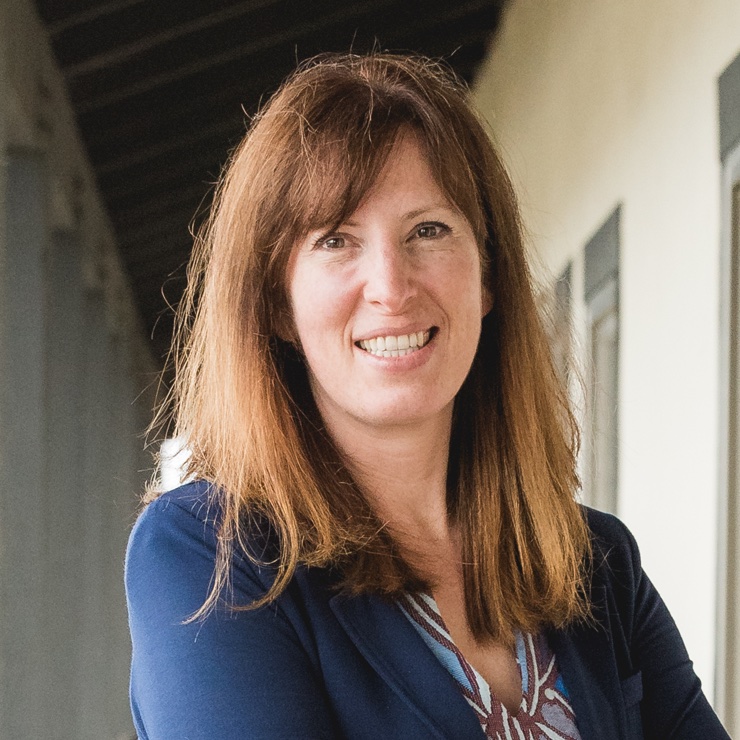 Rebecca Spane
Chief Financial Officer
Rebecca Spane is our Chief Financial Officer (CFO). Ms. Spane has over 21 years of accounting experience.  She has been with INDUS for over 11 years. She manages our accounting and Project Control staff. Rebecca oversees the cost accumulation and allocation, A/P, A/R, payroll, labor distribution, revenue recognition, account reconciliations, ESOP, and joint venture accounting, period closing.
She is responsible for banking, cash management, and investments. She is responsible for the development of the annual budget, interim financial, and indirect rate forecasts. She provides monthly financial reports, monitors indirect rates, analyzes budget variances, coordinates DCAA and external audits ensuring a compliant accounting system with documented policies and procedures. She ensures compliance with FAR and government regulations and supports stock valuations. Ms. Spane holds a BA in Economics from University of CA, Los Angeles and a MA Accountancy, San Diego State University.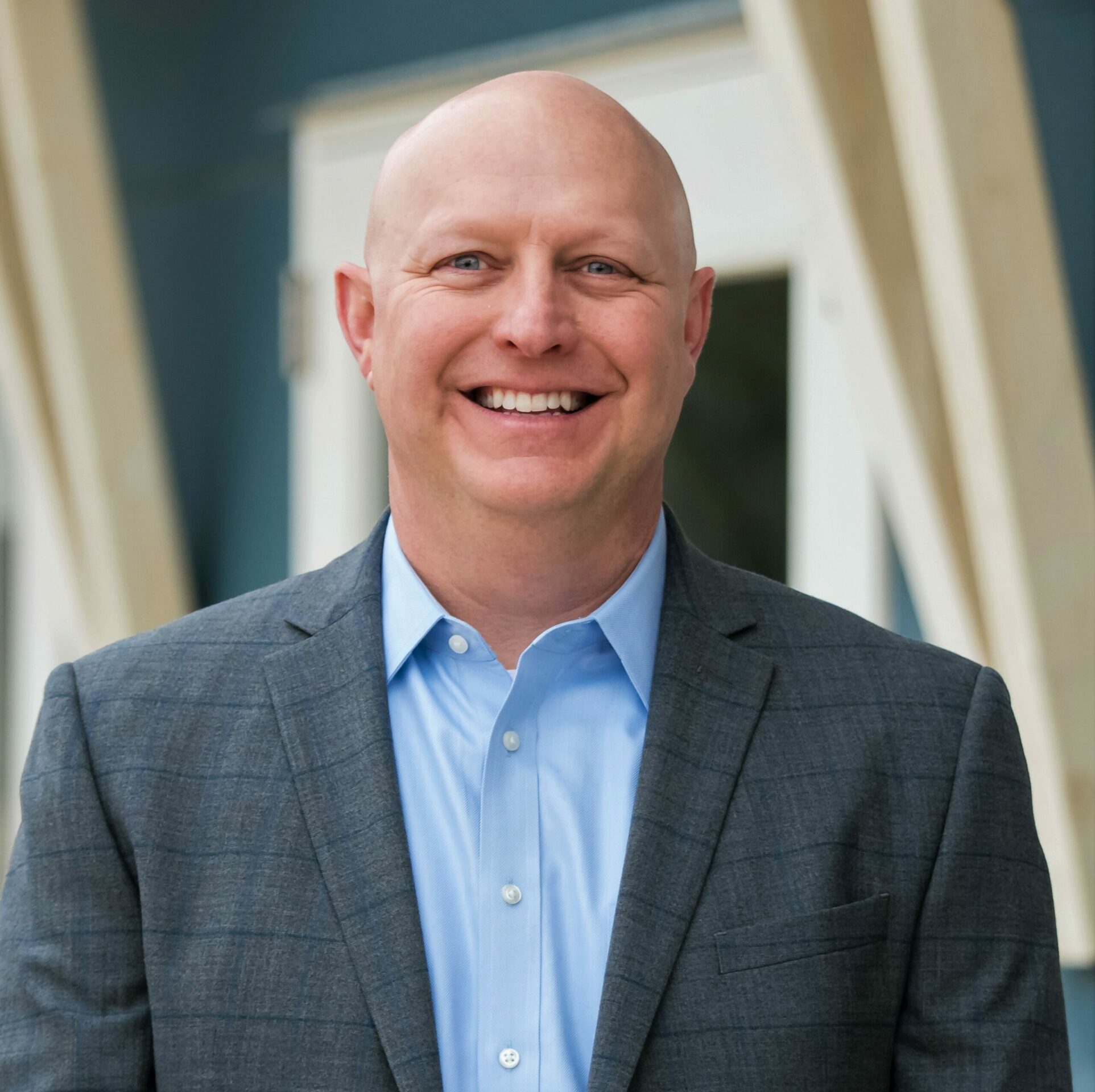 Cary Cheshire
Senior Vice President, Business Development 
Cary Cheshire is the Sr. Vice President of Business Development at INDUS and also leads our market focused on the Naval Information Warfare Command (NAVWAR) and the Naval Information Warfare Center, Pacific (NIWC PAC). Joining INDUS in 2020, he brings 25+ years of consulting, program/financial management and data analytics experience.
Cary was a U.S. Navy Supply Corps Officer for nine years where he served onboard a Pacific Fleet amphibious ship, a special warfare command, and with the Seabees in Port Hueneme, CA. Following the Navy, Cary spent 16 years at Booz Allen Hamilton where he led multiple projects providing program & financial management, analytics, and data science to NAVWAR, PEO C4I and various DoD organizations. Cary also led Client Solutions at HundredX, a consumer data and analytics company, operating in various commercial markets to include healthcare, retail and professional sports. Most recently, Cary was at Deloitte Consulting where he led projects with the U.S. Navy, Homeland Security, California Department of Public Health and in Higher Education.
Cary has a passion for transforming customer experience and uniting stakeholders on a shared vision or new technology. He is a Certified Defense Financial Manager, and holds a Bachelor of Arts Degree in Communication from Santa Clara University and a Master of Business Administration from San Diego State University.
Tricia Mercer
Vice President, People & Culture
Tricia grew up in Indiana, where she played collegiate basketball at a small NAIA school (Tri-State University) and studied Computer Information Systems. While in school she spent two summers in San Diego interning at NAVWAR. Today she has over 17 years of defense industry experience and has supported C4I systems as an information systems and cybersecurity engineer prior to transitioning into a leadership position where she discovered her passion and niche. Tricia's primary focus is to provide a forward-thinking approach to company culture and talent management, resulting in increased employee satisfaction and higher retention. Tricia's energy is targeted on understanding the needs and desires of our employees, recruiting, retaining top talent, and helping to maintain the INDUS company culture as we continue to grow. Tricia is accountable for the Talent Acquisition, Human Resources, Security, Facilities, Information Technology and Administration teams.
Tricia is a computer geek at heart, but her true passion is coaching, mentoring, and helping others realize their fullest potential.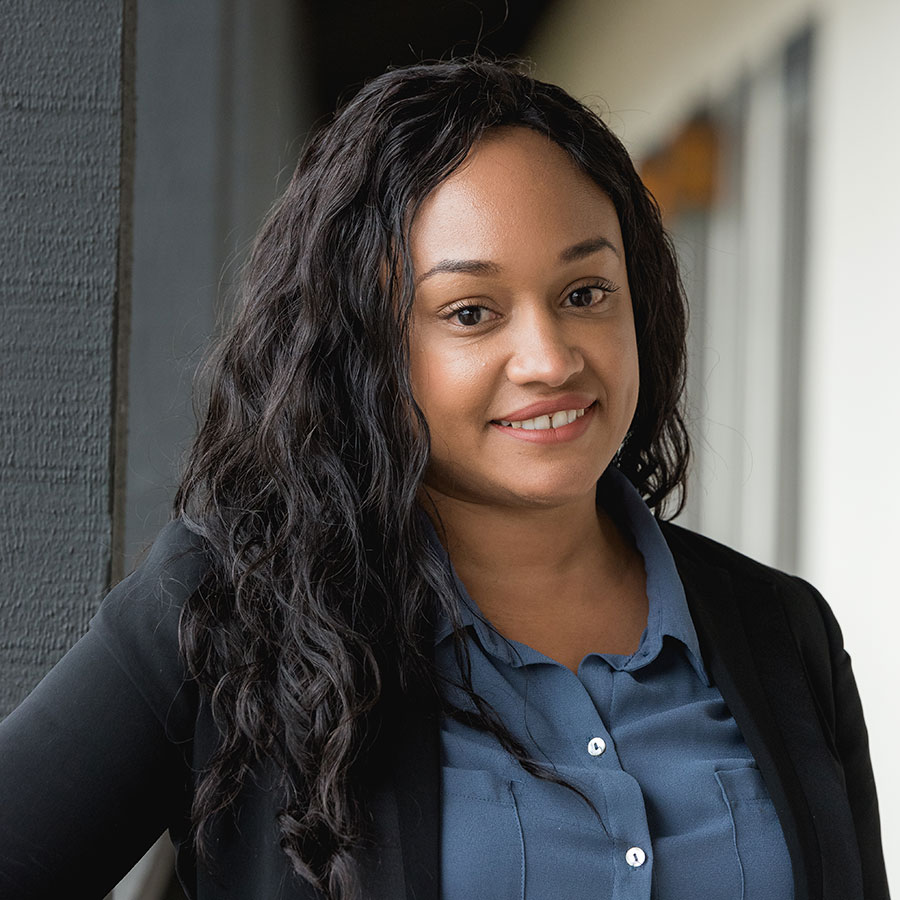 Mekia Powell
Director of Security & Administration Operations
Mekia Powell is the Security & Facilities Manager at INDUS and leads both departments from our Corporate office in San Diego. Since joining INDUS in 2019, Mekia has played a key role in driving the growth of the INDUS Security Program and Facility footprint around the country. With more than 17 years of Industrial Security experience, Mekia specializes in Personnel Security, Physical Security, Privacy and Data protection, and Insider Threat. She is an expert in Department of Defense security policy and oversees all personnel clearance applications and renewals. As our Corporate Facility Security Officer, she oversees our Security Program at all INDUS locations and administers and maintains policies to ensure compliance and physical safety of all property and assets.
As our Facilities Manager, she not only manages all aspects of our Corporate facility, but for all INDUS locations across the United States and internationally. Mekia manages allocation and facility space for maximum efficiency, oversees facility refurbishment and renovations, manages contractor and vendor relationships, and regularly negotiates contracts to optimize delivery and cost savings. The INDUS Leadership Team relies on Mekia on a daily basis to ensure efficient, safe and secure operations across a multitude of personnel and facility topics.
Prior to INDUS, Mekia spent 14 years at General Dynamics Information Technology where she held multiple Security, Facility, and Administrative positions. Mekia holds of Bachelor of Science degree in Criminal Justice from American Public University and has completed certifications in FSO and COMSEC Management.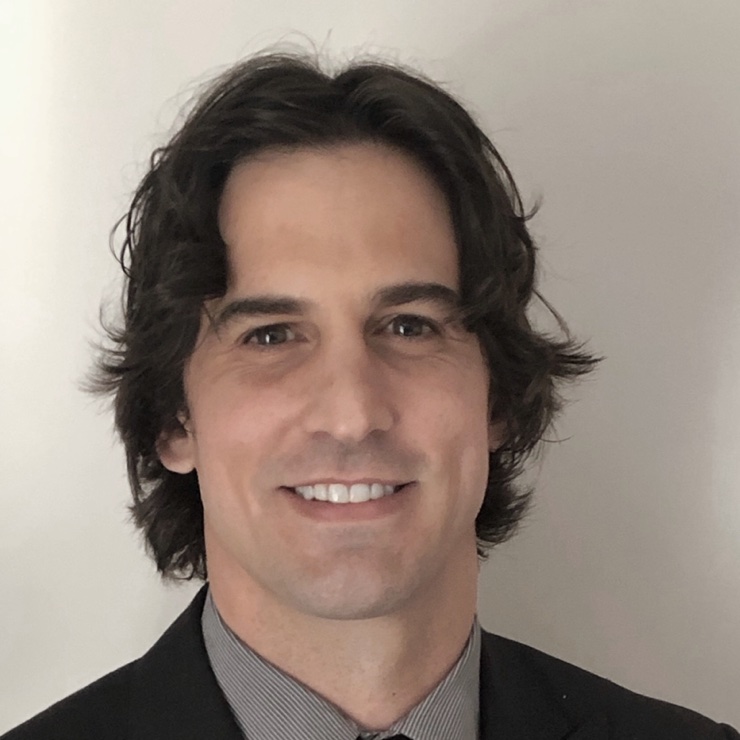 Jared Mathey
Vice President of Mid-Atlantic Region
Jared Mathey is our Vice President of the Mid-Atlantic Region. Mr. Mathey joined INDUS in February 2020. His roles and responsibilities primarily focus on market and business development of the Mid-Atlantic Region including Washington DC; Norfolk, VA, and Charleston, SC. With the collaborative nature of INDUS' business development efforts, he has supported capture management and proposals based out of NAVWAR, NUWC Newport, RI, and NUWC Panama City since coming on board.  From a functional perspective, as an experienced Program/Project Manager specializing in Integrated Master Scheduling, Earned Value Management, and Analytics, Jared welcomes the opportunity to share with and learn from fellow practitioners to continue advancing the interests of these capabilities.
He worked for The Boeing Company and then to Booz Allen Hamilton (BAH) where he has been for the past 12 years. While at BAH, he was able to continue his growth and educational pursuits obtaining Certifications for Six Sigma Black Belt, Program Management Professional (PMP), and Certified Scrum Master (CSM).  His educational background includes Eastern Illinois University (EIU) obtaining a BS in Business and Computer Management and a MS in Business Administration. Jared then top it off by obtaining a second MS in Quality Systems Management at the National Graduate School (NGS).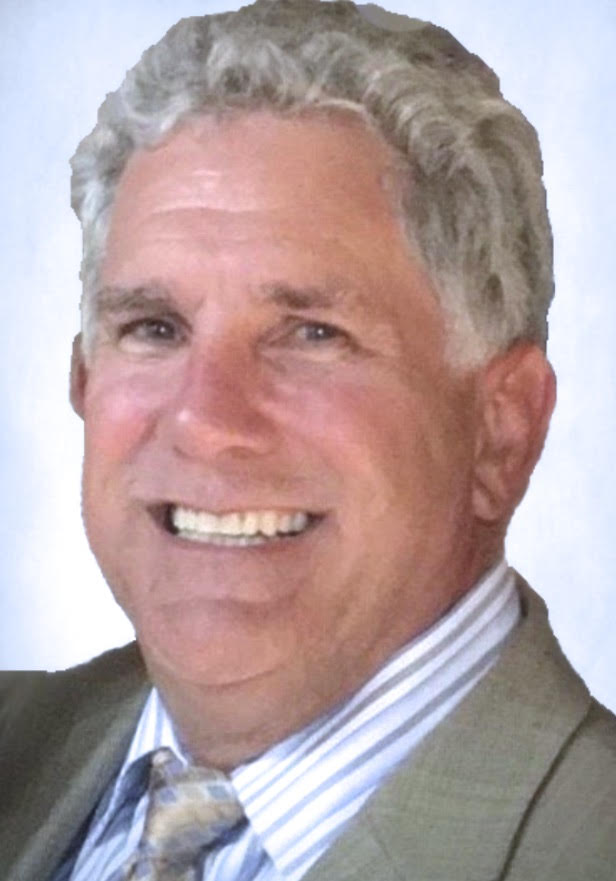 Richard Hart
Vice President, NAVWAR Programs
Richard Hart has been appointed Vice President at INDUS Technology. He is responsible for logistics, engineering, drafting, installation, integration and project management teams support of NAVWAR/PEO C4I contracts.  Richard started his career with the U.S. Navy in 1977 as an Electronic Technician.  Upon completion of his enlisted obligation, he moved to San Jose functioning as an engineering technician in the commercial satellite microwave industry.  Richard moved to San Diego in 1987 to provide technical shipboard installation management for Raytheon Technical Services Company followed by project management roles with Science Applications International Corporation prior to coming to INDUS Technology as a Deputy Division Manager in 2006.
His educational background includes a Bachelor of Science degree in Business Information Systems and a Master's degree in Business Administration from the University of Phoenix.  Richard is a certified PMI Project Management Professional (PMP) and holds additional certifications for Lean Six Sigma and CMMI.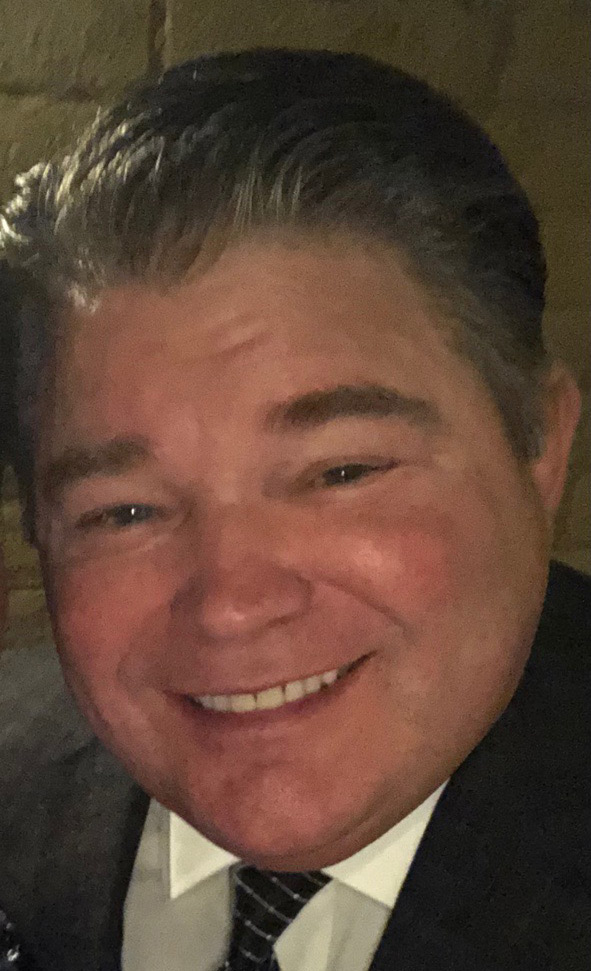 Clay Glasheen
Vice President, Programs
Mr. Clay Glasheen has been with INDUS since 2016 serving as the Program Manager for the Combat Systems In-service Engineering Agent (CSISEA) contract supporting Naval Surface Warfare Center (NSWC), Port Hueneme Division (PHD), and as the Division Manager for several other contracts.  Mr. Glasheen completed a very successful career of over 34 years in the U.S. Navy where he specialized primarily in C5I (Command, Control, Communications, Computers, Combat Systems, and Intelligence) assignments.  During his Navy career, Mr. Glasheen served aboard multiple types of platforms to include Aircraft Carriers, Large Deck Amphibious Assault Ships, AEGIS Destroyers, Spruance Class Destroyers, Fast Attack and Fleet Ballistic Missile Submarines, and a Deep Ocean Survey Vessel.  Mr. Glasheen also served on shore assignments supporting NSWC PHD and various other technical organizations.
Prior to joining INDUS, Mr. Glasheen served as the Senior Project Engineer for Quality Innovative Solutions, Inc. supporting Strike Group Engineering and C5I Interoperability, and as a Senior Systems Engineer for Systems Technology Forum, LTD supporting the PMW-170 Technical Director.  Mr. Glasheen graduated from the University of La Verne with a degree in Organizational Management and from the Joint Forces Staff College with a degree in Joint Staff C4I Planning and Operations.  Additionally, he has attained Defense Acquisition Workforce Improvement Act (DAWIA) certifications in Program Management and Life Cycle Logistics through the Defense Acquisition University (DAU).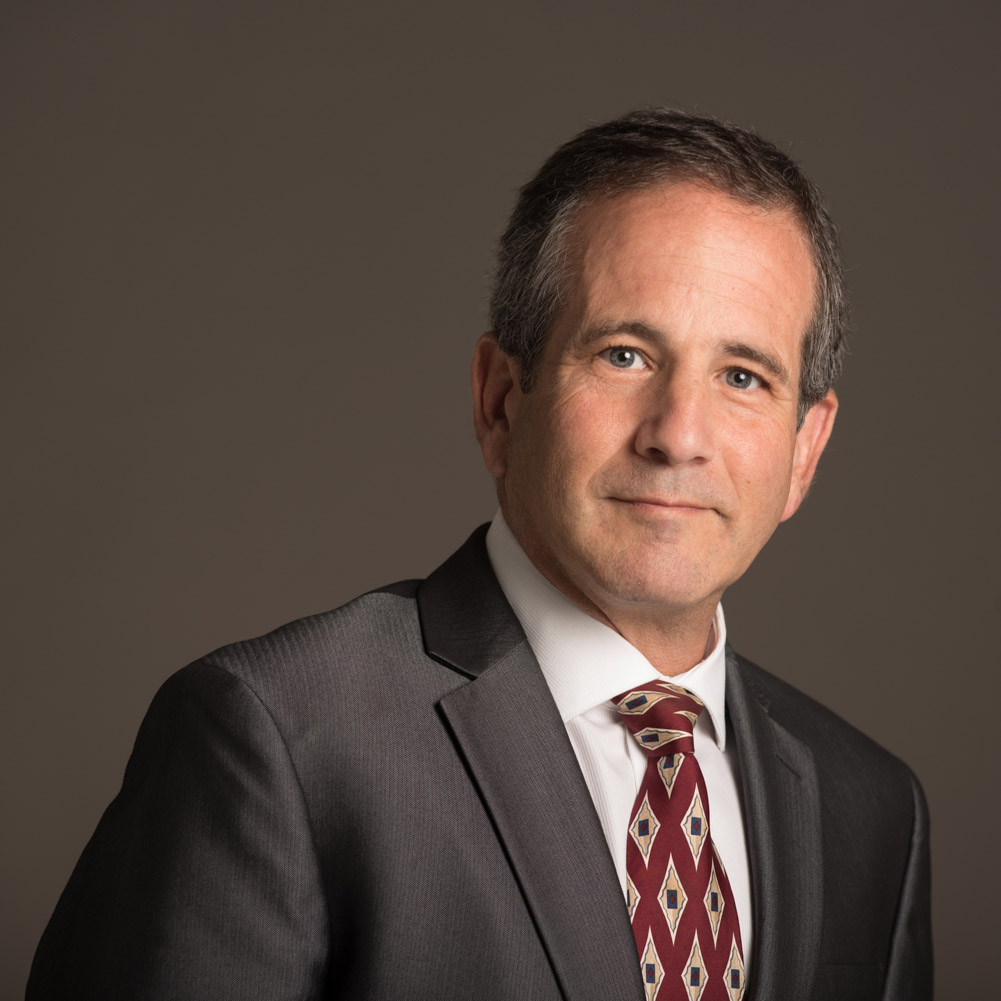 Bob Seligman
Vice President, Programs
Bob Seligman joined the INDUS Team in November 2017 after a successful career as a Special Operations Officer in the U.S. Navy and many years in support of a local Fortune 500 business here in San Diego. Bob has nearly 40 years of combined military and private sector leadership of both small tactical teams, as well as demonstrated expertise in coalescing very large and diverse teams of varying disciplines to accomplish stated and evolving goals. His current portfolio is primarily focused on contracts which support the Naval Undersea Warfare Center (NUWC) Division Keyport, WA – with teams in San Diego, CA, Oahu/Kauai, HI, Guam and Japan.
Bob originally hails from the Midwest (St Louis, MO) and received his undergraduate degree from the University of Missouri-Columbia, later earning his Master's Degree in National Strategy and Strategic Studies from the U.S. Naval War College in Newport, RI. Mr. Seligman maintains certifications as a Project Management Professional (PMP) through the Project Management Institute (PMI), as well as an advanced Security Certification and a Certified Protection Professional (CPP) through the American Society for Industrial Security (ASIS).
Lisa Ramsey
Vice President, DoD Market Development
Lisa Ramsey joined the INDUS Team in October 2021 after a prominent career with the U.S. Navy in the Information Warfare Domain. She held various leadership positions at the Naval Information Warfare Systems Command (NAVWAR), Program Executive Office for Command, Control, Communication, Computers, Intelligence and Space Systems (PEO C4I&SS) and the Joint PEO for Joint Tactical Radio Systems. Lisa has 30+ years of DoD Acquisition experience, working primarily on major acquisition programs with 15+ years supporting the Program Executive (Flag/SES) level as a Chief Financial Officer (CFO). With an emphasis in Acquisition and Business Financial Management (BFM), Lisa has expertise in leading diverse and results oriented teams, continuous process improvement, and workforce shaping and culture.  Lisa's current focus at INDUS is on helping the company grow into new DoD markets while providing exceptional support to our customers.  Her current program support includes the Naval Surface Warfare Center (NSWC), Port Hueneme Division – delivering Program, Financial, and Software/IT services. 
Lisa is originally from Indianapolis, IN and resides with her family in San Diego, CA. Lisa is passionate about developing high performing teams that enable delivery in support of the warfighter. Lisa holds a Bachelor of Science degree in Business from Indiana University (Kelley School of Business), a Master of Business Administration from the University of Phoenix, and is DAWIA Level 3 certified in Business, Cost Estimating, and Financial Management (BCEFM).
Beau Bowden
Vice President, Market Development
Beau Bowden is a Vice President of Market Development in Huntsville, Alabama. Dr. Bowden joined INDUS in January 2022 and is focused on market and business development in the Tennessee Valley and North Alabama geographies.
Beau started his career in the U.S. Marine Corps and after retirement transitioned to the defense industry where he has served at every level from an analyst in support of Army and Navy programs, to program management and logistics, and eventually into positions in the C-suite focusing on operations.  Beau has worked inside the Huntsville market for 15+ years, and is well versed in Army Aviation, Missile Defense Agency, and the Space & Missile Command.
Beau holds an undergraduate degree in Business focusing on management, a Masters in IT Project Management, and a PhD in Leadership. He maintains certifications as a Project Management Professional (PMP) and Certified Associate of Project Management (CAPM) through the Project Management Institute (PMI) and Project +, an IT focused project certification issued through CompTIA.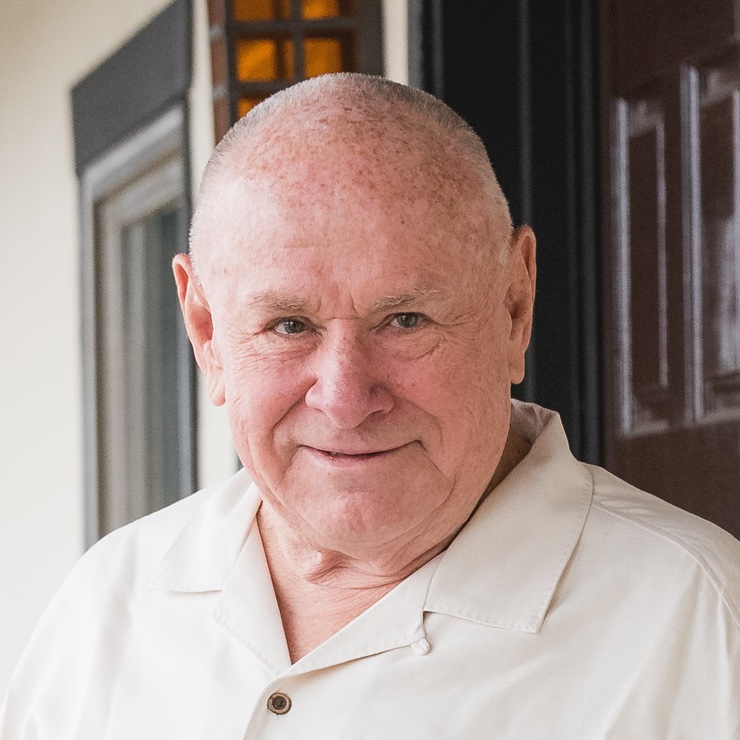 James Lasswell
Senior Advisor to the President
James Lasswell is the Senior Advisor to the President for INDUS Technology. Mr. Lasswell has worked in the engineering field for over 25 years. During his career he served for 20 years in the U. S. Navy, retiring from NAVSEASYSCOM as a Commander and as Program Manager for Vertical Launch ASROC and ASWCS MK 116-Mod 5, 6 & 7. He commanded the USS SAFEGUARD and served on Destroyers and Amphibs.
In addition to holding a number of significant positions in the National Defense Industrial Association (NDIA), including being a member of the National Board of Directors, he has transformed the San Diego Chapter's activities in support of Small Business to significant heights. Starting with a committee of two, the San Diego Chapter's Small Business Committee has grown to over 50 working members whose focus is the mentorship of emerging and growing Small Businesses. At least 7 formal conferences and forums are presented annually to benefit Small Businesses and two of these are major events that will attract up to 1,200 attendees. This Chapter's Small Business activities have been recognized in many ways by a large number of organizations. He received a BS degree in 1963 from the US Naval Academy, two technical degrees: an MS in Engineering Acoustics (MSEA) from the Naval Post Graduate School, and a MS Systems Management (MSSM) from USC, and an MBA from Virginia Tech.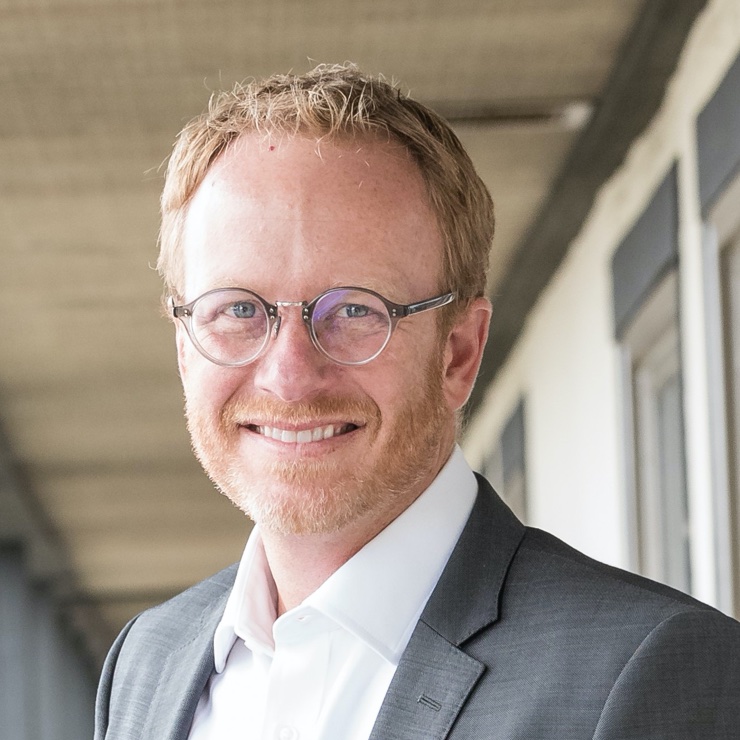 Michael Hubbard
Senior Advisor to the President
Michael Hubbard is a Senior Advisor to INDUS Technology, Inc. appointed in June 2021. Prior to his appointment, Michael served as the EVP and Chief Growth Officer of INDUS from April 2019 to May 2021. During his time at INDUS, Michael led business development and growth activities, along with assisting in the operational leadership of our current customer portfolio. Michael also incubated and led the INDUS Health division which services commercial clients.
Michael has had an accomplished career with more than 25 years of experience in leadership and consulting in the government and healthcare industries. From 2014 to 2019, Michael served as the Vice President of Global Customer Experience at NuVasive, Inc., a medical device company that is the leader in spinal technology innovation. Michael was a Principal at Booz Allen Hamilton, Inc. in San Diego, California where he served in various management roles during his 17-year career. Michael holds a Bachelor of Science in Business Administration from the University of Mary Washington, and a Master of Leadership from the University of Southern California.